C A T E R I N G
* M E A L S * E V E N T S
San Diego's best Chefs. All in one website.
REQUEST A CHEF
Let's get started
Click Next or Swipe
SELECT A CHEF
Find a Chef for me
Request a Chef
For how many people?
ABOUT ME
First Name
Last Name
Zip Code
HOW TO CONTACT ME
Email
Phone
REQUESTS
If you have comments or requests, please list them here
Example:"Pasta dinner for 2"
---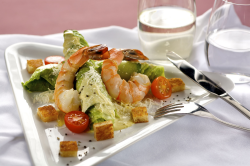 MEAL PREP
Have a professional chef prepare your meals.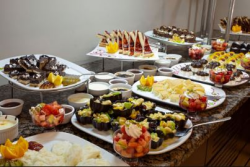 SPECIAL EVENTS & DINNER PARTIES
Entrust a Chef from Chef SD to cook for your event at your home.
Count on..
verified, seasoned professionals..
Experience is the name of the game. Chef SD's Chefs are experienced pros that deliver delightful cuisine with a flair.
Our Chefs come from the following backgrounds: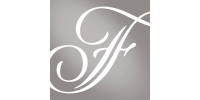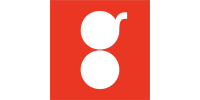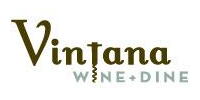 Catering
Ooh La La..
vive l'assortment
Sample Entrees


Chipotle Pulled Pork Bowl | Apple Slaw | Cilantro Brown Rice | Southern Black Beans
Honey Sesame Chicken Thigh | Garlic Quinoa | Spinach | Confit Tomato | Cabernet Vinaigrette
Herb Marinated Chicken Breast | Quinoa Tabouleh | Roasted Baby Carrots | Sauce Vierge
Braised Short Rib | Sautéed Mustard Greens | Creamy Mashed Potatoes | Caramelized Shallot | Beef Jus
Savory Bread Pudding | Forest Mushrooms | Spinach | Peppers | Avocado Corn Salad
Southern Salmon Lox | Garlic Bagel Croutons | Horseradish Cream Cheese | Fried Capers | Tomato Cucumber Salad | Red Onions
Chicken & Andouille Sausage Gumbo | Brown Rice | Glace Carrots
Curried Chicken Breast | Charred Cauliflower | Heircoverts | Marble Potato | Butternut Squash Curry Sauce
Beef Satay | Soba Noodle Salad | Jalapeño Cilantro Peanut Sauce
Seared Salmon | Butternut Squash Curry | Roasted Baby Carrots | Toasted Almonds| Quinoa | Pickled Butternut Squash
Pearl Meatballs | Mashed Potato | Heircovert | Rice Wine Mignonette
Caribbean Jerk Shrimp | Mango Salsa | Cilantro Brown Rice | Avocado Cream
Chicken Shawarma | Sweet Potato | Cous Cous | Glace Asparagus | Garlic Tahini Yogurt
Greek Chicken Legs | Tzatziki | Tomato & Picked Cucumber Salad | Farro Wheat
Organic Chicken Chowder | Bacon | Corn | Potato | Thyme | Sea Salt Crackers
Herb Crusted Lamb Cannon | White Corn Polenta Cake | Baby Squash | Caramelized Shallot | Tomato Jam
Vegan Jambalaya| Farro Wheat


Sample Sides


Spanish Rice
Orange Scented Sweet Potatoes
Buttermilk Cornbread
Rutabagas | Bacon | Thyme
Apple Coleslaw
Quinoa Tabouleh
Avocado & Corn Salad
Soba Noodle Salad
Creamy Southern Black Beans
Broccolini | Garlic | Chili Flake
Glace Seasonal Vegetables
Mango Salsa





Put a Fork in it
We Bring the Restaurant Experience Home.
Some Areas we Cover
San Diego Chef
Carmel Valley Chef
Rancho Bernardo Chef
San Marcos Chef
Hillcrest Chef
El Cajon Chef
Bonita Chef
Alpine Chef
Del Mar Chef
Carmel Mountain Chef
Torrey Pines Chef
Oceanside Chef
Hillcrest Chef
Bankers Hill Chef
Chula Vista Chef
Allied Gardens Chef
Rancho Santa Fe Chef
Coronado Chef
Mira Mesa Chef
Encinitas Chef
Cardiff by the Sea Chef
La Mesa Chef
Eastlake Chef
University City Chef
Carlsbad Chef
Escondido Chef
Pacific Beach Chef
Mission Hills Chef
Mission Beach Chef
Mission Valley Chef
Ocean Beach Chef
La Jolla Chef
Rancho Penasquitos Chef
4S Ranch Chef
Scripps Ranch Chef
Tierrasanta Chef
Spring Valley Chef
Imperial Beach Chef
Clairemont Mesa Chef
Sabre Springs Chef
North Park Chef
Talmadge Chef
Lakeside Chef
National City Chef
Poway Chef